Here's a brief background on my history with cars.  I'm a pretty simple guy, and mainly prefer sleepers 🙂
Got my permit and started to learn how to drive
1996
Bought my first car
1985 Cutlass Supreme Brougham. Bought from a classmates Dad, car was loaded. Rally rims, rally cluster, fiber optic light indicators and landau roof. Some rust on the rockers, but this was a fun car.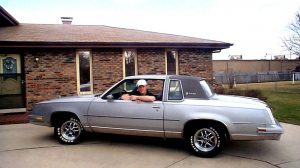 1998
Mobile-Effects was born
My interest in CarPCs (carputers) was manifested under the business name Mobile-Effects. Along with our own shop demo vehicle, we also had some sponsored client vehicles. Mobile-Effects.com was the second largest CarPC community portal on the web. Over a million hits in less than a year.
1999
Bought my Pontiac Grand Prix
1984 Pontiac Grand Prix, bought from the original owner while I was in college. Unfortunately the car was stolen from campus, in Milwaukee. Car was immaculate.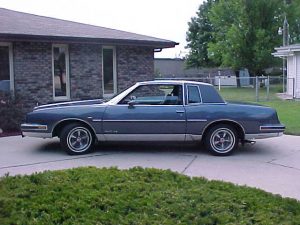 2001
Bought a Ford Aspire
After spending nearly every penny I had on my Grand Prix....once it was stolen I was out all of that money. I took whatever I had left and bought a 1997 Ford Aspire. 40 mpg and a 5 speed, this was possibly the most fun car I've ever owned.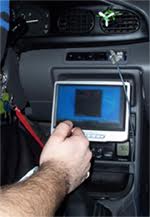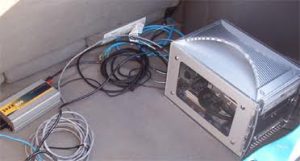 2003
Bought my Cutlass
1983 Oldsmobile Cutlass. Purchased thru an eBay auction from North Carolina. Drove the entire way home. Still own this car, check out specific page for more details on this car.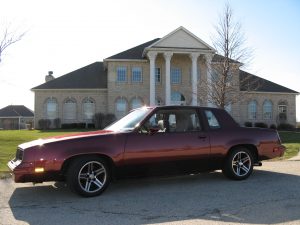 2009
Inherited a 2000 Saturn SL1
After racking up over 200k miles on the Ford Aspire, I dumped it and inherited my wife at the time's old car. A 2000 Saturn SL1. Worse gas mileage than the Ford Aspire, but it had air conditioning! Automatic, 4 door, slow. This became my 'new' daily driver. It's ok, because I still had the Cutlass....
2011
Bought my Audi S4
Purchased my 2002 Audi S4 from a dealer. One owner car, Tiptronic. Bought it as an automatic because there was ongoing construction on my daily commute for the upcoming 2 years. Seriously. Bumper to bumper. This is my current daily, check out the specific page for more details on it. Dumped my Saturn after 230k miles. Transmission was starting to go out on it.


2014